Submitted by

Brant Wingerter

on Wed, 08/24/2016 - 9:20am
Part of the upgrade process during the July 4th maintenance for Polaris is to migrate all users to a new Polaris environment. For security reasons, we are unable to migrate user passwords. This means that all Polaris user passwords will be reset and you must change this reset password before you can login to Polaris. Everyone will be prompted to change their passwords after Monday.
When asked for your current password you will use: t3mp@CODE1
Step by step instructions:
When you log the SHARE Members Access page, you will see an option called "Password Reset Utility". Click on it to start the process to change your password.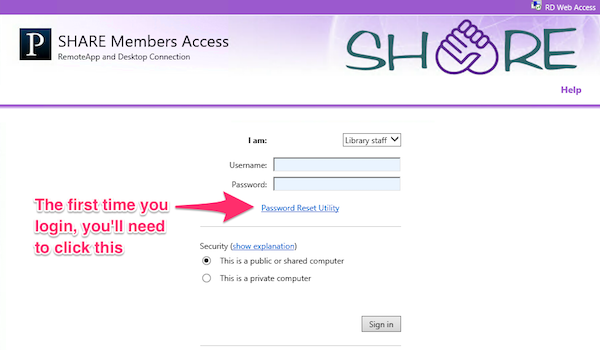 After clicking Password Reset Utility, you'll see this:

If it doesn't like your password for some reason (e.g.: no capital letter, too short, is part of your name, etc.), you'll see this:

Otherwise you will see this:

From here, you can log in with your user name and your new password to get into Polaris.
If you have any questions, please let us know!