Submitted by

webmaster

on Wed, 05/18/2016 - 12:23pm
Note: Please make sure you have prepared your computer for Polaris by clicking here.
Step 1
---
Open Internet Explorer and navigate to http://start.illinoisheartland.org 
Note: At this time, other browsers (e.g.: Google Chrome, Mozilla Firefox, Microsoft Edge) are not supported.  Internet Explorer is REQUIRED.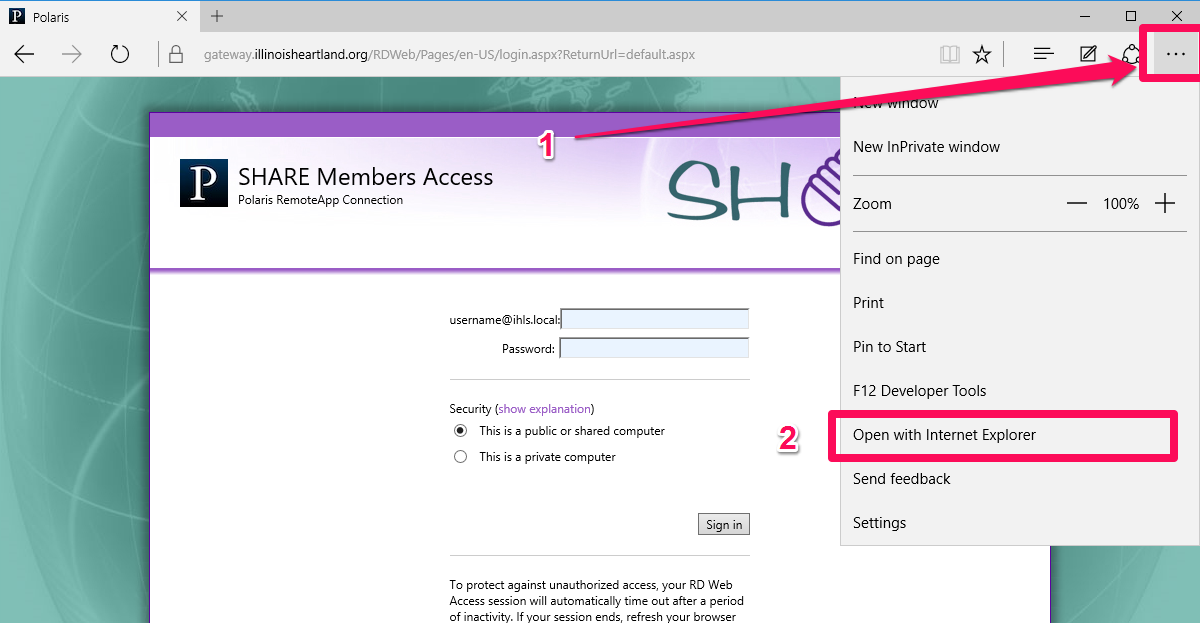 Windows 10 Users: If Microsoft Edge opens, you will need to click the dots/ellipses (...) in the upper-right hand corner, and then click Open with Internet Explorer
Step 2
---
An add-on bar might pop up at the top or bottom of your browser (depending on the version of Internet Explorer).
In Internet Explorer 8 (Commonly seen on Windows XP.  Brand new installs of Windows Vista and 7 will likely have this version as well)

In newer versions, you'll see this at the bottom:

If you do not see this, please skip to step 4
Step 3
---
If you're using Internet Explorer 8 (bar on top): Click on the bar.

Then click Run Add-on
A window will pop up asking if you want to run ActiveX control.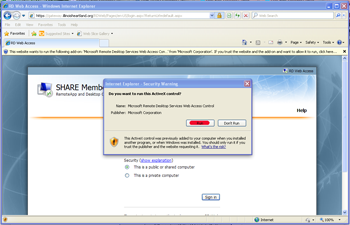 Click Run


For newer versions of Internet Explorer (bar on bottom): Click the Allow button:
Step 4
---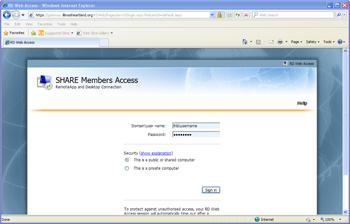 You may now enter your username and password.
Example: username@ihls.local
Note: Use either your machine or Polaris login here
Step 6
---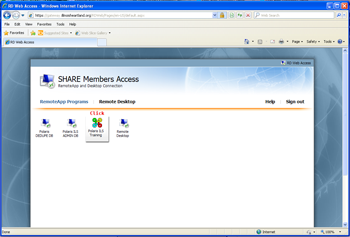 You may see a few icons.
Click on the Polaris IHLS LIVE icon
Note: You only need to click once.
 
Step 7
---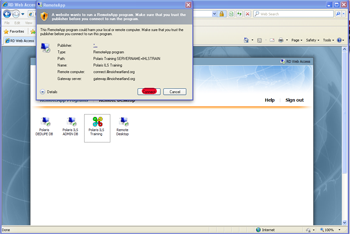 A window remote desktop window will pop up
Click Connect
Step 8
---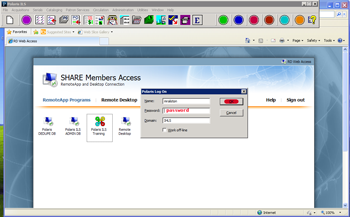 Polaris will open and a log in screen will pop up.
NOTE: If you used a machine login for step 5, you will need to change the username to your Polaris username.
Enter your password, and click OK
Step 9
---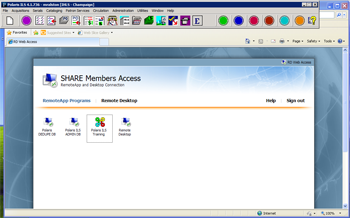 The Polaris bar should be dark blue, and you should see your username and library at the top.
You may now minimize your Internet Explorer browser
Step 10
---
You should see the Polaris bar and your computer's desktop.