Submitted by

Brant Wingerter

on Wed, 08/24/2016 - 9:17am
If you are getting Error 403 or Error 503, follow these steps to resolves it:
1. Open IE and go to the gear icon in the top right corner, and click on "Internet Options"
2. Click Settings, under Browsing History
3. Select "Every time I visit the webpage"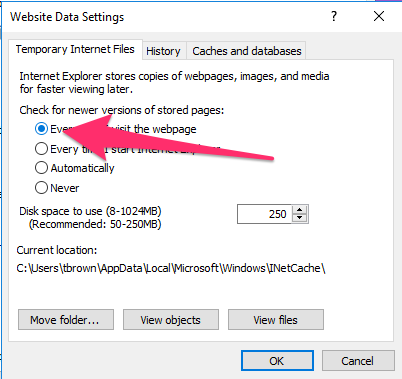 4. Click OK on both screens and restart Internet Explorer.
You should be good to go.