Submitted by

Brant Wingerter

on Sun, 08/14/2016 - 5:33pm
Check with your local IT person/department before changing your computer name.
Step 1
Open System by clicking the Start button Picture of the Start button, right clicking My Computer, and then clicking Properties.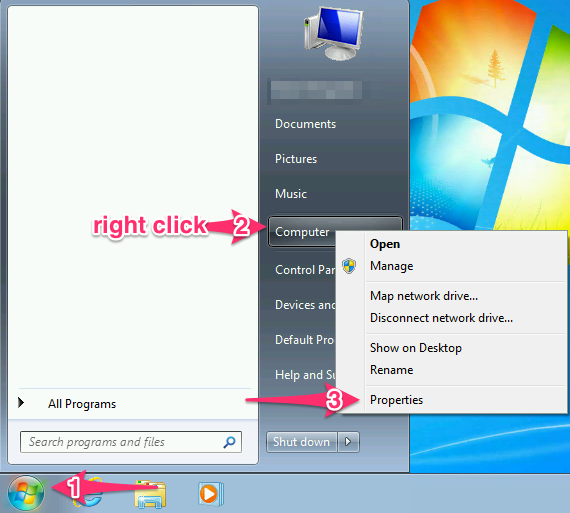 Step 2
A system properties window will pop up.
You will find your computer name after
Full computer name: